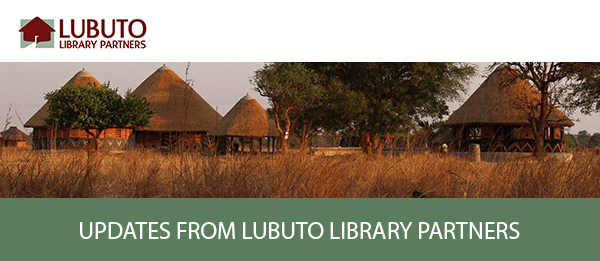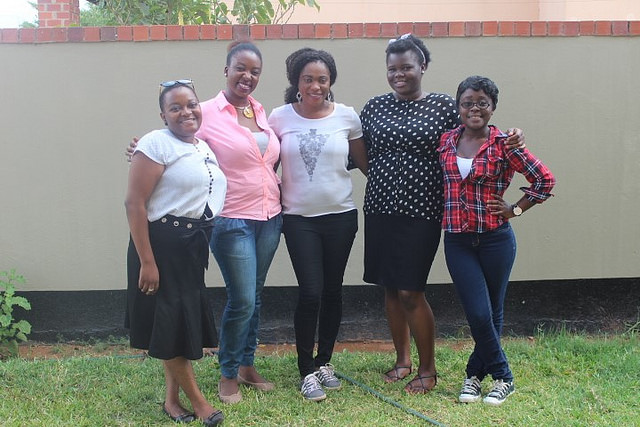 November 2016
Lubuto receives DREAMS Innovation Challenge grant to keep girls in school, prevent AIDS
Public libraries are a platform for linking high-risk girls to the information and services that that empower them to develop life skills, avoid HIV infection and stay in school. This is the promise of Lubuto's new project, "Innovative libraries keeping girls mentored, empowered, safe, determined, resilient and AIDS-free," which will target at least 20,000 15-24 year old girls through our libraries in Lusaka.

Lubuto Library Partners, one of 56 winners out of more than 800 Expressions of Interest, has been awarded a DREAMS Innovation Challenge grant of nearly $800,000 to support the two-year project focused on keeping adolescent girls in secondary school. Girls and young women account for 71% of new HIV infections among adolescents in sub-Saharan Africa, with more than 1,000 new infections a day. In response to this, DREAMS was launched in 2014 to help girls develop into Determined, Resilient, Empowered, AIDS-free, Mentored, and Safe women.




DREAMS is a $385 million public-private partnership, led by PEPFAR and with the support of the Bill & Melinda Gates Foundation, Girl Effect, Johnson & Johnson, Gilead Sciences, and ViiV Healthcare, to scale up interventions and infuse new thinking to keep adolescent girls and young women HIV-free. The DREAMS Innovation Challenge—an $85 million investment funded by the U.S. President's Emergency Plan for AIDS Relief (PEPFAR); Janssen Pharmaceutica NV (Janssen), one of the Janssen pharmaceutical companies of Johnson & Johnson; and ViiV Healthcare—aims to accelerate progress toward the DREAMS target of achieving a 40 percent reduction in new HIV infections among adolescent girls and young women in the highest-burden areas of 10 sub-Saharan African countries by the end of 2017. The DREAMS Innovation Challenge includes a nearly $40 million investment in innovative solutions to keep girls in secondary school, which dramatically reduces their vulnerability to HIV infection. JSI Research & Training Institute, Inc. is the Funds Manager for this award.

What we proposed to DREAMS as our "innovation" was the public library – as a uniquely accessible platform for information and service delivery for an otherwise hard-to-reach population. We knew from our experience that we could help girls overcome the social isolation, economic disadvantage, discriminatory cultural norms, orphanhood, gender-based violence, and school drop-out that all contribute to their vulnerability to HIV.

The DREAMS Innovation Challenge website highlighted this new approach from the library world in their announcement of award winners: "Public libraries are a unique gateway for linking girls at risk of HIV infection to information and services that empower them to develop life skills, prevent HIV, and stay in school. One Challenge winner in Zambia will establish new mentoring programs in public libraries to tackle discriminatory gender norms, provide health education, and foster girls' resilience and determination to succeed."

Lubuto will achieve these objectives in the coming two years with our proposed DREAMS activities:
A sustainable, crowdsourced scholarship program will provide financial support for tuition, uniforms, and textbooks, enabling girls facing financial hardships to stay enrolled or re-enroll.
Role model mentoring will strengthen adolescent girls' social safety net by providing small-group mentoring led by female role models, and horizon-broadening field trips.
Expanded daily outreach efforts will be led by a female outreach coordinator and will emphasize reaching highly vulnerable girls (including adolescent mothers, girls living on the streets, and girls with disabilities, among others) to offer referrals, inform about library services and programs, and provide psychosocial support.
Peer-to-peer mentoring will build leadership and peer mentoring capacity in participating girls, enabling the first cohort of girls to act as peer mentors for subsequent cohorts, increasing the sustainability of the program and empowering those who have graduated from the program to share their learning with others.
All-male mentoring will serve to increase the effectiveness of sexual health interventions focused on girls, recognizing the significance of simultaneously reshaping male partners' attitudes towards safer sex. The all-boys mentoring cohort will focus on topics related to sexual and reproductive health as well as gender-based violence prevention and the development of progressive gender norms.
Family mentoring will enable girls to share their learning with parents and caregivers, expanding the reach of the program's messages to support change at home. The mentoring sessions will include activities that promote quality communication between parents and their daughters around sexual health, gender norms, and education, such as drama activities, arts, and family book groups.
Lubuto libraries will offer privacy and guidance to youth seeking sensitive sexual and reproductive health and gender-based violence (GBV) information in various formats, including books, online resources, film screenings, and presentations by health organizations. Trained staff will also provide crucial connections to services and support (including HIV testing and post-GBV care) through referrals and partnerships.
Daily family literacy programming will be delivered six days/week at each of Lubuto's three Lusaka libraries, with childcare provided that will allow young mothers to further their literacy skills in supportive small groups and facilitating their return to school after pregnancy. Research indicates that parents stay in family literacy programs longer than in traditional literacy programs, develop positive attitudes towards education, and improve their reading skills. Following the adult literacy component of the program young mothers will rejoin their children and participate in an early literacy program that teaches them how to engage their children with skills such as shared reading and songs, rhymes, and games drawn from oral traditions in Zambia.
LLP will coordinate with research organizations that are seeking to reach out-of-school children and other vulnerable groups of children, such as young mothers, children with disabilities, and children living on the streets. Lubuto Libraries will provide such organizations a neutral environment that schools and clinics cannot offer, while providing direct informational/self-esteem raising benefits to girls who participate in the research activities and/or programs.
The DREAMS award provides support that has allowed us to recruit an amazingly talented new DREAMS Team to implement all of these activities. Pictured at the top of this newsletter, the Lubuto DREAMS Team is (from left to right):
Mwendalubi Kaseka, Administrative Associate
Kalenga Musopa, Scholarship Program Associate
Chishimba Kasanga, Female Outreach Coordinator
Musenge Musomali, Female Outreach Coordinator
Mable Simatowe, Family Literacy Coordinator
We are thrilled to welcome our new DREAMS colleagues and to begin immediately to work side-by-side with them to help keep girls determined, resilient, empowered, AIDS-free, mentored, and safe in the open, welcoming, community-trusted Lubuto libraries in Lusaka!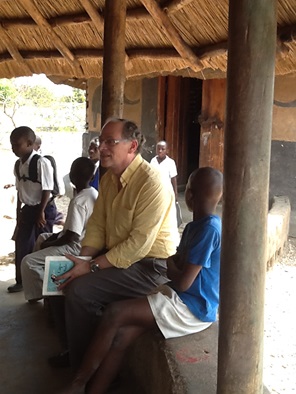 Volunteer of the Month
Ken Meyers has always humbly referred to himself as "Volunteer #1," when he is signing off on yet another assignment for Lubuto...
Copyright © 2016 Lubuto Library Partners, Inc.
The Lubuto Library Project is exempt from U.S. Federal income tax as a public charity under Section 501(C) (3) of the Internal Revenue Code.
---
---
Lubuto Library Partners
5614 Connecticut Ave. NW, #368
Washington, DC 20015-2604
US


Read the VerticalResponse marketing policy.